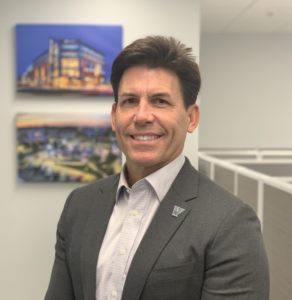 An accomplished entrepreneur, business executive, and cybersecurity strategist with 27+ years leading myriad Cabinet-level and commercial entities, Pete maintains a passion for collaborating with government, industry, investor, and academic ecosystems to unearth and stimulate transformative innovation while increasing private-sector commercialization.
PETE TSERONIS, DOTS AND BRIDGES FOUNDER AND CEO
A trusted thought leader with corporate savvy and substantive technical proficiency, Pete maintains several Advisory Board roles in which Companies leverage Pete's sophisticated aptitude to facilitate digital transformation, mitigate supply-chain risk, and enable global growth.
As the Department of Energy's (DoE) first-ever appointed Chief Technology Officer (CTO). Pete served as an innovation advocator for the technology transfer of intellectual property, was an effective and credible collaborator across the international research and development community, and leveraged intellect within the national laboratory enterprise to catalyze economic competitiveness.
A self-proclaimed "Connective Tissue Officer," Pete founded Dots and Bridges LLC to satisfy his appetite for connecting dots, building bridges, and nurturing relationships.
DOTS AND BRIDGES MISSION
We strive to "connect the dots" in a technology-laden world and build relationship bridges that are sustainable.