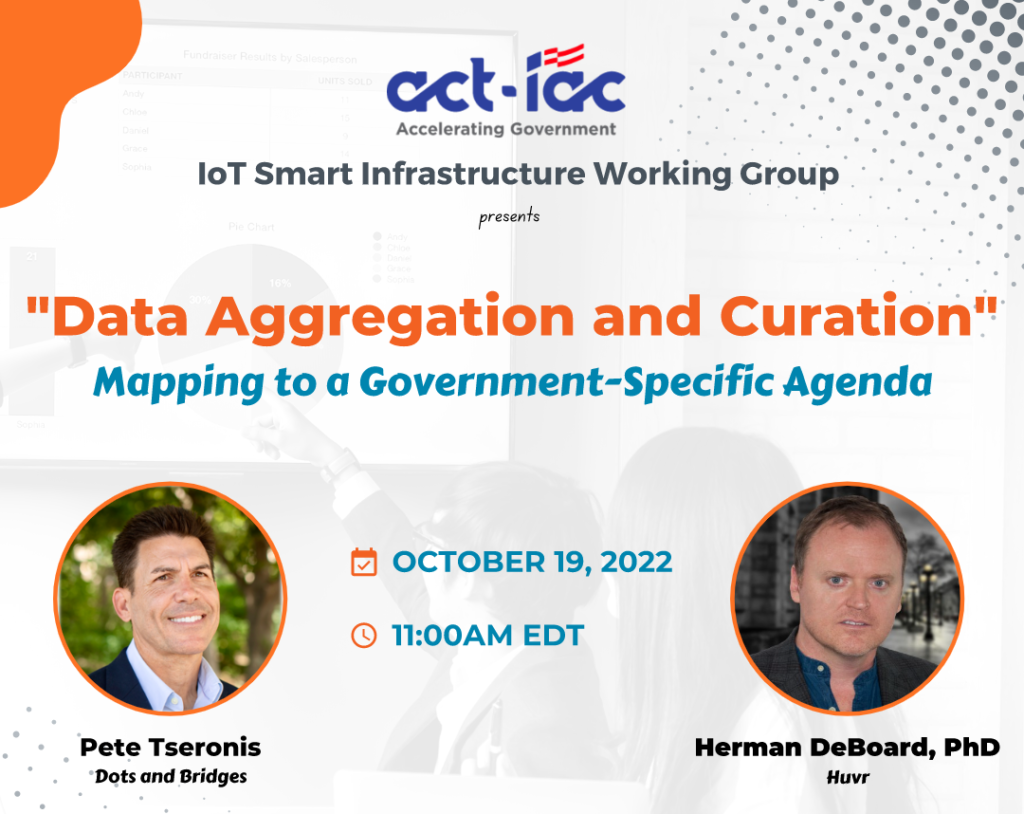 The Internet of Things (IoT), combined with myriad virtual service offering, are enabling organizational scalability in our post-pandemic world. Furthermore, the technologies underpinning this ubiquitously connected landscape serve to enhance an information-driven analytics lifecycle approach in terms of how data is generated, collected, processed, used, and analyzed to achieve mission goals. As such, the automated aggregation and manual curation of data can be a key differentiator as our Nation seeks to enrich its critical infrastructure sectors and become more secure, resilient, and modern.
Thought Leaders
Herman DeBoard | CEO and Founder | HuvrPro
Herman is a decorated veteran of the USAF receiving the National Defense Service Medal during the Gulf War and is a recipient member of the Presidential Unit Citation for his support in the Green Ramp Disaster at Pope Air Force Base in 1994.  One of his noteworthy military assignments includes Operation Restore Hope in Haiti with the 23rd Wing. Following his time in the military, and while completing his master's degree and Ph.D., Herman held Federal and State positions with multiple agencies including as a Program Manager III liaison within the Centers for Disease Control, the Chief of Emergency Communications at Schriever Air Force Base, and the Director of Technology at Fort Carson Army Post. Herman is a successful entrepreneur and has successfully launched a NASDAQ-traded mutual fund company, built game-changing technology for major record labels and professional sports organizations, and set-in-motion digital products for major big-box retail chains.
Pete Tseronis | Founder and CEO | Dots and Bridges LLC
An accomplished entrepreneur, business executive, and technology strategist with 30+ years leading public, private, and non-profit entities, Pete upholds a fervor for working in partnership with Government, Industry, Investor and Academia ecosystems to unearth inventive solutions, accelerate sustainable adoption, and streamline private-sector commercialization. In 2015, Pete launched Dots and Bridges LLC to engender thought-provoking dialogue addressing how Technology, Infrastructure, and Culture intersect. Utilizing the power of Storytelling and Translation, Dots and Bridges affords access to individual passion, features technological innovation, and conveys economic/societal impact. Pete served the Federal Government for 25 years, kicking-off his career at the Pentagon and finishing as a Senior Executive Service member. He served four Presidential Administrations, three Cabinet Agencies, the Executive Office of the President, and was appointed Chief Technology Officer at the U.S. Department of Energy and the U.S. Department of Education.